Professional activity
Since 2004 : Independent Market Strategist in Geneva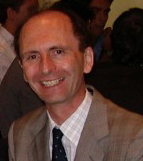 Tactical Asset Allocation and Market Timing with Technical Analysis tools.
Advisor within Investment Strategy Committee of Institutionals , Funds of funds, Independent Portfolio Managers and Family offices.
Design of automated trading models based on Technical Analysis tools.
Individual coaching in Technical Analysis for trading and hedging with Futures contracts on the Eurostoxx 50 and FX.
Research Fellow with the International Financial Risk Institute (IFRI) in Geneva; 2004.

Regular columnist of «la Minute Technique» in section «Lundi Finance» for Le Temps in Geneva.
1994-2003 : Lombard Odier Darier Hentsch & Cie in Geneva
Vice President.
Head of Technical Analysis team reporting to the CIO office.
Advises the Chief Investment Officer on Tactical Assets allocation of currencies, bonds, equities in Investment Strategy meetings of LODH Group.
1982-1993: JP Morgan in Paris et Zürich.
In 1988 set-up the Technical Analysis capability in the Global Market division in Paris office and advise the heads of Foreign exchange and French Bond trading.
Manage positions in foreign currencies and financial futures.
Responsible for the administration of the Treasury Room in Zurich.
FX corporate Sales specialist in Zurich.
Academic and Professional Education
1981 MBA of Graduate School of The University of Chicago in finance and accounting.
Lic.oec. HSG 1979 with honors of the University of St Gallen.
Vordiplom in economy at the University of Tubingen, Germany.
2003 MFTA. Master in Financial Technical Analysis, the highest certification of the International Federation of Technical Analysts, with a dissertation on long term equity Cycles.
1990 MSTA. Diploma of Technical Analysis of The Society of Technical Analysis, London, UK
Memberships
Last update: Saturday 6th of July 2019